The Richards Group Building
Dallas, Texas
---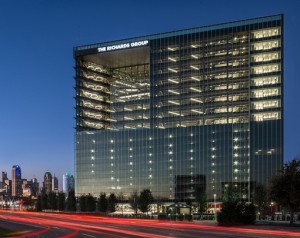 Owner:
The Richards Group
Architect:
Perkins & Will
General Contractor:
Manhattan Construction
Glazing Contractor:
Oak Cliff Mirror & Glass
Completed:
2015
The Richards Group New Corporate Headquarters is located in the West Village area just North of downtown Dallas. Childress Engineering Services provided the engineering and shop drawings for the curtain wall systems. CES was an integral part of the design team, able to implement design solutions to Oak Cliff Mirror & Glass as a key component to the overall design and engineering of the building. The Perkins & Will design is a 19 story building consisting of 250,000 square feet.